How often do you use your calendar? Do you use apps on your smartphone to remind you of important events? Even with these tools, do you still have that lingering feeling you might forget that one most important thing? If you do, reminder support is for you.
Never Forget another Important Appointment
It could be one of those rare moments you don't want to miss, or just a lot of do-overs and apologies you want to avoid. Reminder support is like that friend who's always there to help you out when you need him or her.
Ensure You're Always Checking In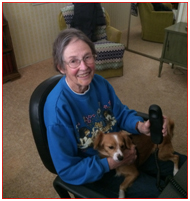 Perhaps, you're a family caregiver. You usually call your mom to check in on her because she has gotten herself into trouble in the past. But what if you forgot to check in on her in the first place? It will make her wonder too.

Mom's wellness routine might require taking medications too. She wants you to know that she's on track with her medications. How? She could do that by simply answering a daily reminder call or acknowledging ahead of time that she has done that. Otherwise, you will get a call to remind you to follow-up with her.
Remember to Call Home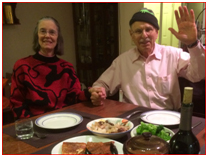 A loved one may have dementia or other memory loss and you need to know their whereabouts. While you want them to stay active, you need them to remember to call you to reassure you that they are safe. If they don't call home, you, the caregiver will know it's time to reach out for them.
Think about your teenagers out and about, or your friends who are vulnerable to dangerous situations, especially when they are alone by themselves. This call-back arrangement could provide reassurance to everyone!
CareRinger™ is created with this kind of reminder support in mind. It can even expand to work with a camera system or a location tracking device that you are already using for your loved ones. CareRinger™ will remind you when to check in. It is that friend of yours who you can depend on.
About the Author:  
Henry Chan is a telecommunications professional attending to people with special needs, an inventor and Founder of CareRinger™. He can be reached at henry.chan@careringer.com

CareRinger™ for Reminder Support