Moving to in-home care without any preparation can be a difficult change1, especially for an elderly loved one who is determined to remain as independent as possible.
For senior adults who take pride in their independence, admitting they might need help around the house can be difficult. They might be resistant to the thought of someone being in their home on a regular basis, even if that person has their best interests at heart.
The Benefits of Daily Calls
Daily calls can ease the transition of seniors to in-home care so they can stay independent while providing the safety and security they need. Over time, they have the option of involving their family and friends, a part-time or full-time caregiver to assist them with their day-to-day needs.
Do they worry about forgetting their medication? Teach them how to be mindful of their daily routines. Point out the many things they can still do on their own. Preparing them to make decisions together can open the doors to change later.
In-home Care for My Mother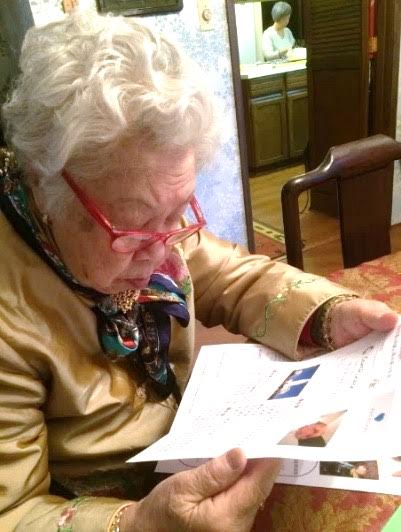 Andrea Gallagher, president of Senior Concerns wrote about my mother 5 years ago and how daily calls can offer feelings of comfort2. She is 92 now. For 6+ years, she has been receiving daily calls from CareRinger. It alerts my sister when she is not able to answer the call. My sister will check in on her when this happens.
While many of my mother's friends have passed or are living in a facility now, we are grateful that she has been enjoying an active lifestyle in the comfort of her own home by herself all these years. Lately, she has been missing her calls, even after we adjusted the daily calls to an earlier time hoping to catch her before she goes to bed. A few weeks ago, she complained about chest pains one morning. Although her condition has improved after several doctor visits, we think it is time to ask for in-home care for her additional needs besides regular house cleaning and food preparation. Among other things, she has not been adhering to her medication and she might need someone to help her with her daily hygiene.
Now I know my mother goes to bed much earlier than she used to, and naps in the afternoon more often than not. Sometimes she cannot tell the morning from the evening, especially right after daylight saving time was in effect. These are changes that tell me she will need in-home care. Our other option is to move her to a senior home, where there will be more attention for her, but we are sure she will be happier to stay where she is now.
---
1http://www.eldercarelink.com/In-Home-Care/How-to-Prepare-for-In-Home-Care-Services.htm
2https://www.seniorconcerns.org/daily-calls-can-offer-reassurance
About the author: Henry is a former telecommunications professional, now attending to the special needs of elderly people. For the past 5 years, he has been teaching seniors about senior-friendly technologies in his local communities. He is an inventor and Founder of CareRinger and holds patents on methods that apply to his service. 

Preparing for In-home Care